Kagiso Mahlangu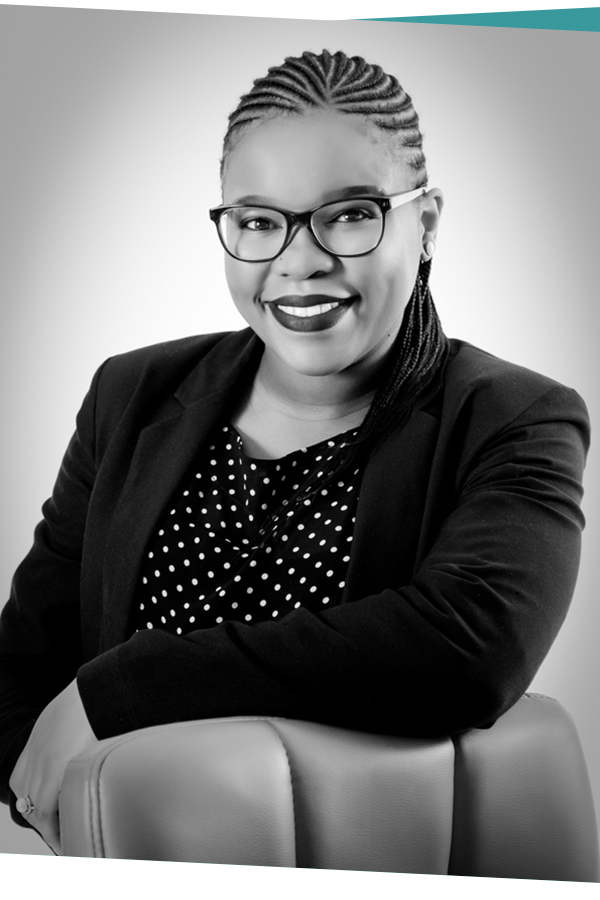 010 140 8600 ● 078 585 6256
kagiso@harrismarcus.co.za
After graduating from the University of the Witwatersrand with an LLB, Kagiso Mahlangu accepted articles at one of South Africa's largest law firms, Bowmans. After completing articles, Kagiso joined the Real Estate & Commercial Property department at Bowmans as an Associate where she became an admitted attorney, notary and conveyancer. While Kagiso was a Senior Associate at Bowmans, she was offered a position by Norton Rose Fulbright (an International law firm). During her time at Norton Rose Fulbright she supervised the Rand Merchant Bank and First National Bank mortgage bond teams, conducted large due diligence investigations, attended to large commercial and residential property matters (including conveyancing) and performed all aspects of notarial practice work.
Her practice includes drafting, vetting and advising on property-related agreements such as mortgage bonds, leases and sale agreements; conducting property-related due diligence investigations; attending to property-related legal research, and attending to the registration of subdivisions and consolidation of properties. She also provides general notarial services such as notarial leases, deeds of servitude, notarial bonds, registering antenuptial contracts and attending to authentications and notarising of documents.
Kagiso provides legal property-related services to a wide range of clients including listed and unlisted companies, financial institutions, multinationals and private individuals.